SIAL CHINA 2018 – China, why not?!?
Our General Manager's new motto: if China exports globally, why wouldn't Lamontagne Chocolate just do the same by exporting its delicious chocolates to China?!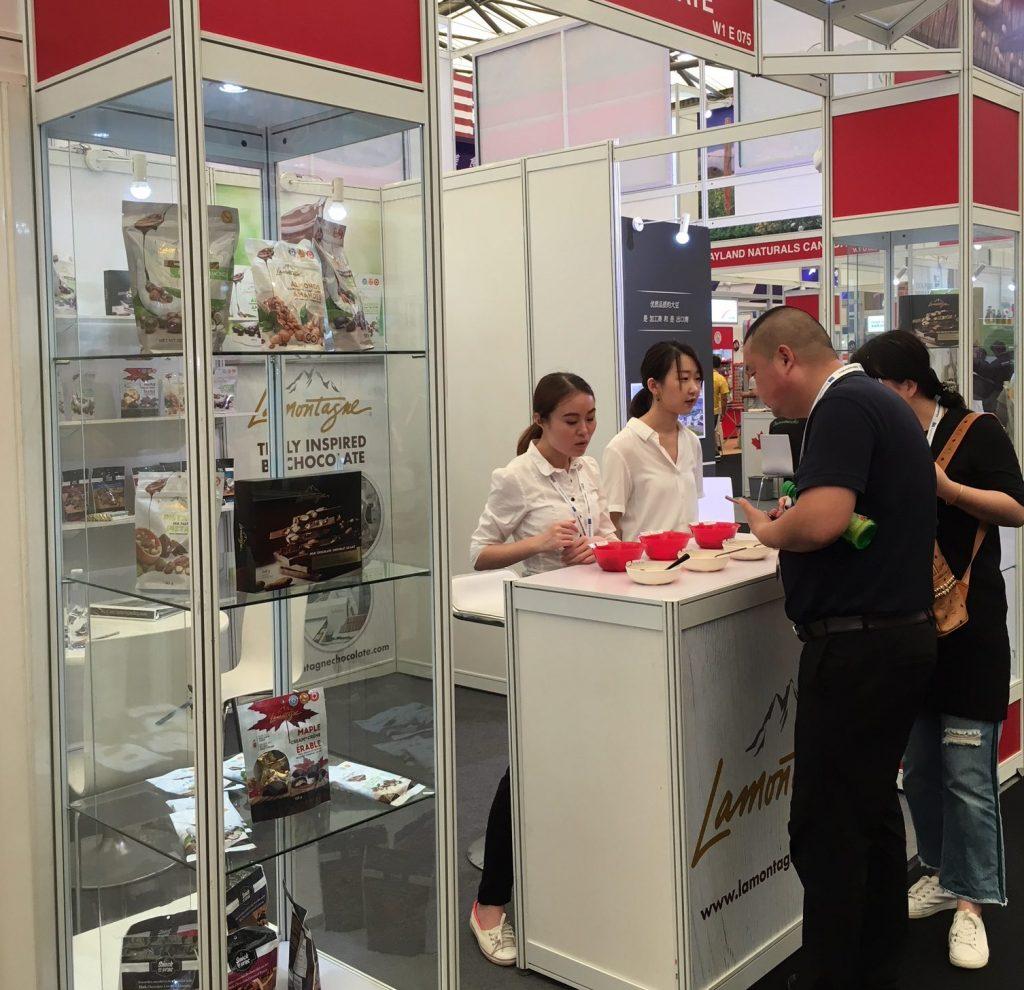 It's now official, the Chinese people love Lamontagne Chocolate products. Our novelties are of huge interest at SIAL China 2018: caffe latte almonds, milk chocolate pistachios with a pinch of sea salt, and our sumptuous maple bites. We've been told that they fell in love with our dark chocolate coated cranberries… You can count on us to develop this new territory that opens up for us!